G49-T9
Maize Silage (CRM 104)
Exciting silage hybrid that delivers excellent yield potential
Tall dark green plant with flexible stalks and large ears
Reliable agronomic traits assist in maintaining maximum yield potential
G49 - T9 produces a tall crop with large ears which combine to provide its high drymatter yield potential and dependable silage quality. Along with excellent whole plant digestibility, it has an outstanding total energy rating which will favor both the silage grower and the silage user.
Corson T9 is widely adapted and suitable for maize silage growers on all soil types targeting high silage yields. Moderate populations are recommended to get the best balance of cob to stover.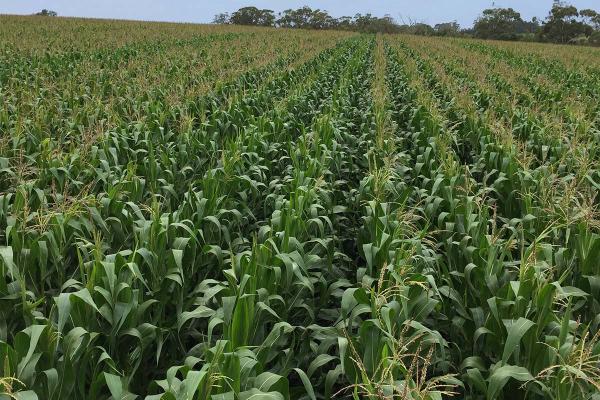 Hybrid Traits
Unacceptable
Outstanding
Early Growth
6
Drought Tolerance
7
Staygreen
6
Whole plant digestibility
7
Total energy
7
Stalk strength
6
Root strength
6
Rust
6
Northern leaf blight
4
(Traits are rated on a scale of 1-9) Information, including CRM, is from New Zealand and is sourced from Corson Maize Seed New Zealand's Maize Hybrid Guide 2016
Dual purpose vs. Silage specific
Leafy hybrids (silage specific) are bred to produce a high yield of digestible fibre and starch. Leafy's extra leaves above the ear increase the leaf area index of the plant, allowing for more production of sugars that become starch in the ear. Leafy hybrids have flex-type ears and the extra leaves of a Leafy help to develop and fill those ears with starch. Extra leaves also increase tonnage. A Leafy crop stands taller and fuller than non-Leafy hybrids that are planted in the same location.