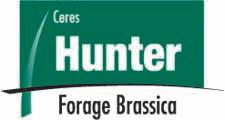 A cross between a turnip and a rape Hunter is a quick-growing, leafy turnip with minimal bulb development. It is best suited to multiple grazings for summer and early-autumn feed requirements. A fast maturing forage brassica with the first grazing possible at 6-8 weeks. Hunter is an excellent quality forage capable of providing extremely high liveweight gain on animals. Bred for tolerance to turnip mosaic virus and cauliflower mosaic virus. This, combined with selecting for vigorous regrowth, has provided a variety with fast recovery from grazing and excellent ability to yield in the second, third and sometimes fourth regrowth cycle. Plants usually show good resistance to most clubroot races, but they are susceptible to drought and aphids, and are best suited to heavier soil conditions with periodic summer moisture or irrigation.
Key Benefits & Features:
• Early maturing, 6-8 weeks
• Fast recovery from grazing with excellent subsequent yields


Sowing Rate:
4-5 kg/ha, 2kg/ha in herb mixes
Sowing Time:
September to April (given moisture)
Time to first grazing:
6 to 8 weeks
Number of grazings:
2 to 4
Potential yield (depending on number of grazings):
Up to 10 t DM/ha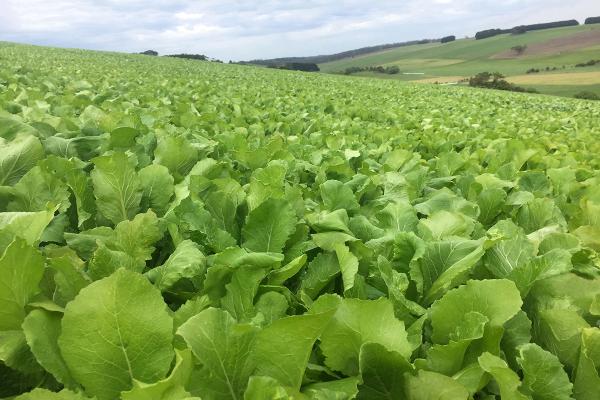 Forage Crop Calculator
How much summer forage crop do I need to plant? Our Forage Crop Calculator will help you estimate your 'feed needs'. Follow the questions, and the calculator will guide you on how much forage brassica crops you will need to plant for your dairy, beef or sheep, milk, or liveweight gains requirements.
The Feed Crop Calculator tool is a guide only. If the options available aren't suitable for your summer crop needs, contact your local Territory Manager for a customised seed solution.