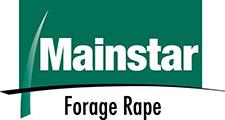 Mainstar is a short type brassica that has excellent regrowth potential after grazing, giving it the ability to respond to moisture after long periods of summer dry. It has increased forage yields over other short type brassicas. Animal testing during the breeding process found Mainstar to have a higher leaf percentage and superior animal preference over other short type brassicas. Mainstar can be grazed 10-12 weeks after sowing.
Key Features:
Early maturing, 10-12 weeks

Highly palatable

Excellect regrowth potential

Tolerant to aphids

High leaf percentage and superior animal preference
Sowing Rate:
3-4 kg/ha alone, 1-2 kg/ha in herb mixes
Suggested Sowing Time:
August to November (Spring sowing) or February to April (Autumn sowing)
Time to first grazing:
10 to 12 weeks
Number of grazings:
2 to 4
Potential yield:
(depending on number of grazings)
Up to 10 tDM/ha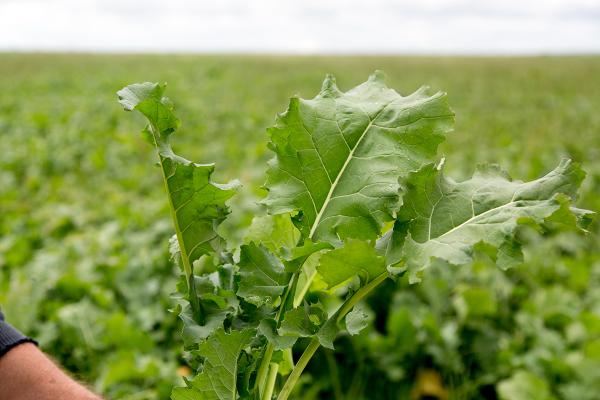 Mainstar forage brassica uses for various on farm animal systems
Young stock finishing in early summer
Feed for post-weaning period, where feed demands increase at a time when pasture declines.
Mid-late summer ''safe' feed for all stock classes
Feed at a time when pastures are of a low quality and low moisture levels are impacting on pasture growth. This helps avoid stock health issues related to endophyte effects, worms, facial eczema etc.
Autumn feed
To support an increase stocking rate, as required when paddocks are removed for pasture renewal.
Winter feed
Maintenance feed for stock when pasture growth is limited, allowing stock to be held on small areas, thereby building the amount of valuable and high-quality early spring feed.
Winter stock finishing
Large quantities of quality feed suitable for finishing e.g. cattle and winter-lamb contracts.
Break crop for renovation program of sub-standard pastures
If managed well, forage crops will provide a significant drymatter contribution, with minimal time out of production. It is also a useful system for assisting in weed and disease clean-up for pre-pasture establishment, and a good opportunity for improving fertility status.
Forage brassica plant composition
Trial work has been conducted in Australia and NZ over multiple low rainfall sites (Lincoln, Wairarapa, Hawkes Bay and Ballarat) comparing short type brassicas like Mainstar & Winfred to tall type cultivars like Greenland. There is considerable variation between forage brassica cultivars in the relative proportion of stem and leaf. The image below shows the difference in leaf to stem between a Mainstar and Greenland crop planted on the same day.
The leaf of a rape plant is the highest quality regardless of the rape variety, however the longer the stem the lower the stem quality and there is a direct correlation to high leaf volume and crop utilisation.
2018-2019 Kimihia Rape Trial Leaf to Stem Percentage of Total Yield
Hawkes Bay 2018-2019 Total Feed Consumed vs Total Feed Grown Under R1 Bull Grazing

The graph (left) shows the total amount of dry matter grown across two grazing events, represented by the line graph. Once the animals had been removed after the second grazing, the residual stem that was left behind by the animals was measured to work out how much feed was consumed. Total feed consumed across each variety is shown by the bar graph above. This is one of many examples of the utilisation rates of Mainstar over other varieties.
Forage Crop Calculator
How much summer forage crop do I need to plant? Our Forage Crop Calculator will help you estimate your 'feed needs'. Follow the questions, and the calculator will guide you on how much forage brassica crops you will need to plant for your dairy, beef or sheep, milk, or liveweight gains requirements.
The Feed Crop Calculator tool is a guide only. If the options available aren't suitable for your summer crop needs, contact your local Territory Manager for a customised seed solution.