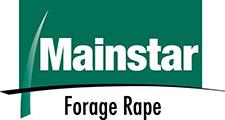 Mainstar forage rape is Agricom's new summer crop option for farmers looking to be more productive and icrease efficiency in their farming systems.
Key features:
Early maturing, 10-12 weeks
Highly palatable
Excellect regrowth potential
Tolerant to aphids
High leaf percentage and superior animal preference
Sowing rate: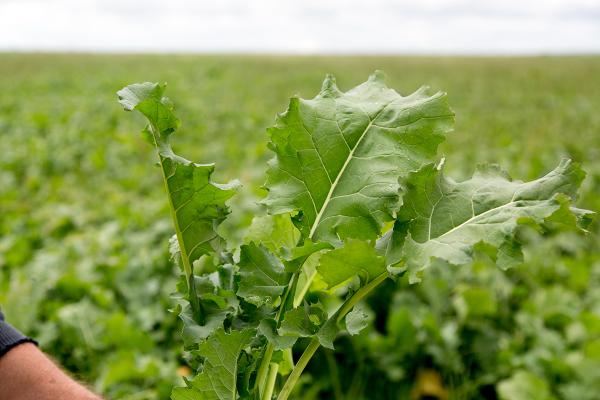 Mainstar forage rape has been extensively trialled under animal grazing systems with excellent farmer feedback reinforcing our trial results, Mainstar was chosen to be the next step in the forage rape market.
Early users of Mainstar forage rape have experienced the standout characteristics from our early trial work. Mainstar in its first season of performance has been defined by very leafy crops that are highly palatable, has excellent regrowth potential and has tolerated aphid attack better compared to other brassicas on the same farms.
The most talked about point of Mainstar forage rape is that its stock acceptance has been outstanding. This improves acceptance is due to increased palatability which results in the animal making more meat, wool, or milk. Mainstar has very high levels of edible drymatter and when Mainstar is grazed hard, the plants have the ability to recover and provide strong regrowth for multiple grazing's, a valuable trait for our farming systems.
Mainstar Uses
Young-stock finishing in early summer
Feed for post-weaning period, where feed demands increase at a time when pasture declines
Min-late summer 'safe' feed for all stock classes
Feed at a time when pastures are of a low quality and low moisture levels are impacting on pasture growth. This helps avoid stock health issues related to endophyte effects, worms, facial eczema etc.
Autumn feed
To support an increased stocking rate, required when paddocks are removed for pasture renewal
Winter feed
Maintenance feed for stock when pasture growth is limited, allows stock to be held on small areas, thereby building the amount of valuable and high-quality early spring feed
Winter stock-finishing
Large quantities of quality feed suitable for finishing, e.g. cattle and winter-lamb contracts
Break crop for renovation program of sub-standard pastures
If managed will, forage crops will provide a significant drymatter contribution, with minimal time out of production. It is also a very useful system for assisting in weed and disease clean-up for pre-pasture establishment, and a good opportunity for improving fertility status